PUNJABI WOMEN'S WRITING GROUP
Thank you to our regular members and performers:
Kuli Kohli - Group Leader

Santosh K Dary

Priyanka Joshi

Parveen Brigue

Nirmal Orjally

Kirti Patel

Kom Achall - Our Artist & Photographer
Punjabi Women's Writing Group
All women of South Asian heritage are welcome to join us, especially if you live in the West Midlands.
The Punjabi Women's Writing Group was set up in May/June 2018. This writers group is dedicated to Punjabi Women in Wolverhampton, which I run on the last Wednesday of the month (5:15 - 6:45pm) at Wolverhampton Central Library on Snow Hill. Over the last three years we have had successful writing workshops and local performances in Wolverhampton and Ironbridge that have sparked up a lot of interest. For more information about the Punjabi Women's Writing Group please contact me on email: punjabiwomenswritinggroup@outlook.com
Sangat TV invited Kuli Kohli & Santosh K Dary to talk about the Punjabi Women's Writing Group.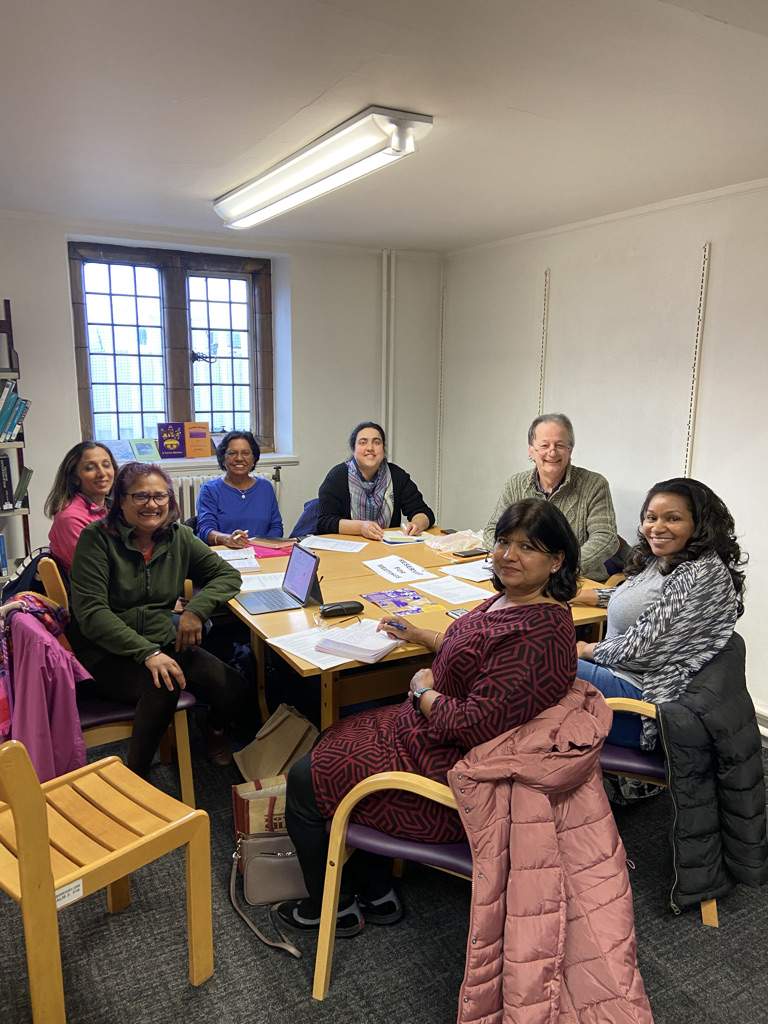 In our March 2022 session, we invited Simon Fletcher to lead our writing session on cross-cultural writing and building bridges with our writing and poetry.