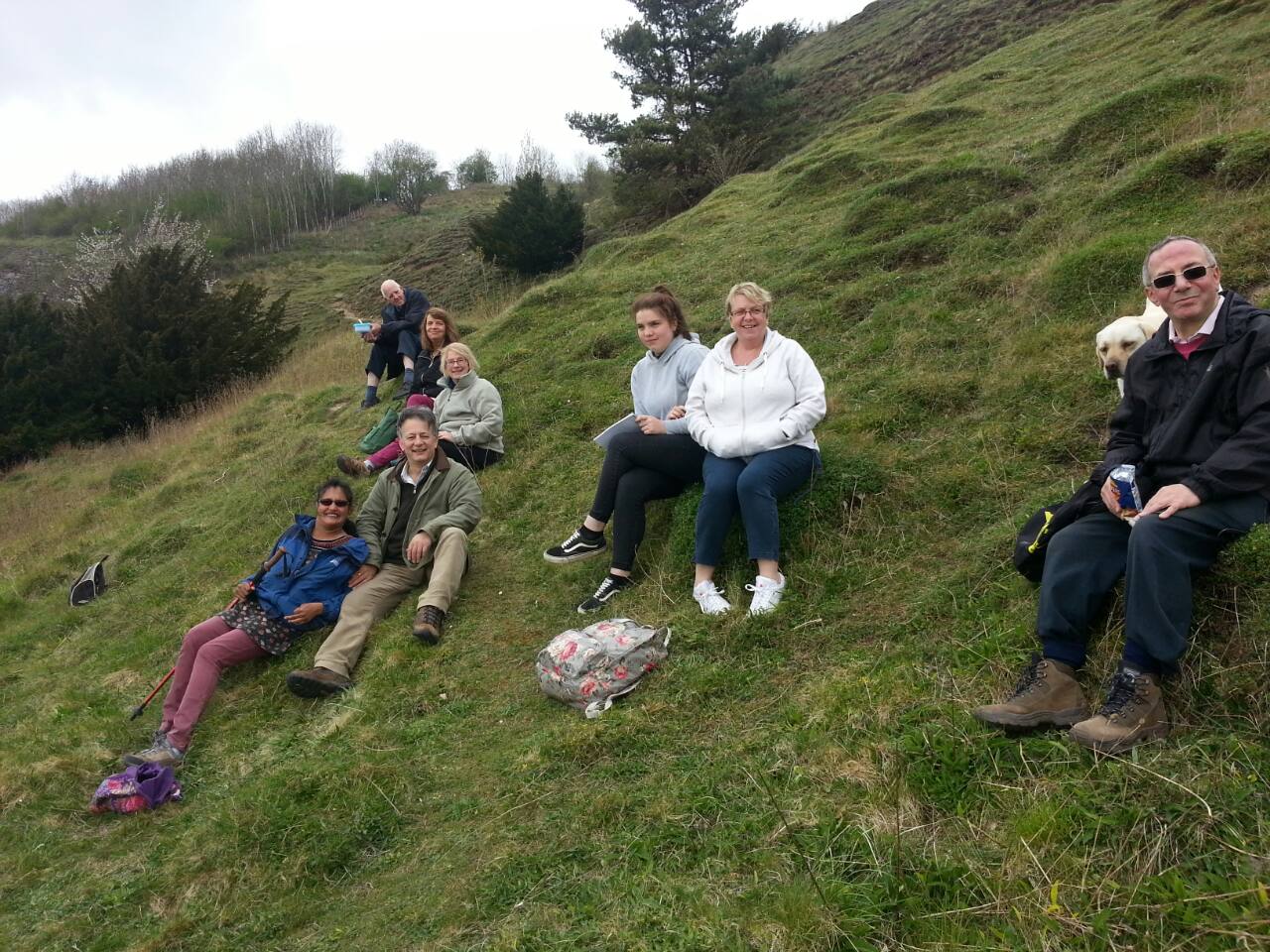 On Saturday 25th April I joined Offa's Press – Poetry Writing Day at Pant near Oswestry, Shropshire. It was a workshop celebrating spring lead by Simon Fletcher and Marion Cockin.
I went with my friend Cherry Doyle and we had a lot of fun and games… this is a piece of writing that came out of it.
Heads, Ears, Knees and Feet
As I walk with the assistance of my hiking pole in the Shropshire hills, my knees give way. My right knee screams for me to stop. I carry on like I am deaf, ignoring it.
I want to experience these special moments; I want to walk amongst the bright flowers on the hills. I want to watch orange tip butterflies float like confetti off the wild cherry trees. I want to hear the birds singing their joyful songs in the treetops; I want to see the rare orchids in flower, painting the green canvas hills with their watercolours. I want to walk along the ridged and rocky paths that take my breath away. I want sit and enjoy the scenery from the top of the cliff with my friends. Then be carried by the wind, back down to my senses and back to reality.
I have my head screwed on, my ears fixed and my feet secured to the ground. I don't know, however, what happened to my knees. All I can say is that with a little help from my friends and my own will power – I went a long way and I did it.